Day One in Normandy – Updated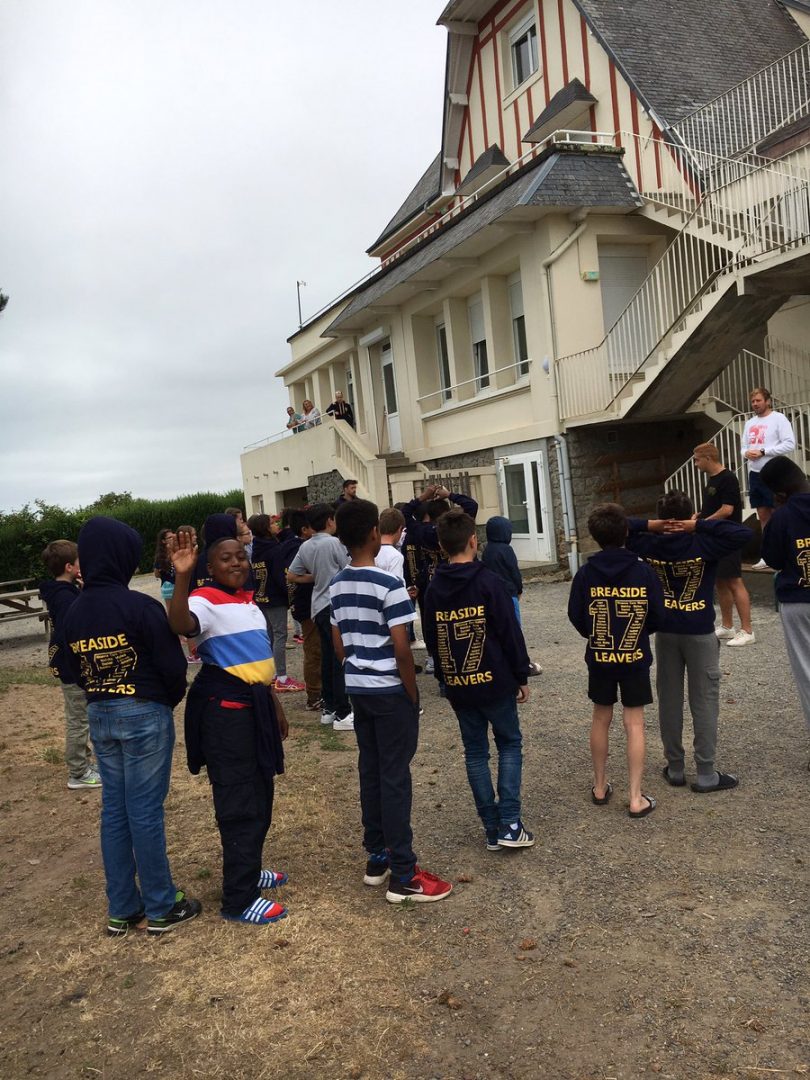 Up with the larks this morning, ready to rock and roll!!
Today has been lush! After an uneventful(ish) night, the children rose to a hearty breakfast and looked forward to the day ahead. The children had their first french lesson of the week in preparation for their trip to the marche tomorrow. After perfecting their "Je voudrais" and nailing their "merci" we ventured down to the beach for a well earned play.
By this time in the afternoon, the sun had come out and we were spoiled with golden sand and lapping waves. Anton, Daniel, Ibi and Toby paddled by the shore, Shaan, Kavika and Mailyn dug down into the sand, Mekhi, Leah and Kyras played cricket and Henry, Ruby, Amie and Dami threw the american football. A short ice cream stop provided some valuable practice for our French phrases – some excelled, while others are still at the pointing stage.
Our glorious afternoon eventually came to an end and we trekked back up the steep steps towards the villa. The children are currently on a scavenger hunt (hopefully wearing themselves out). Everyone is doing very well and we are all in high spirits.
The @BreasideFrance twitter is full of updates and photos. Keep checking in to see how we are getting on at the marche and Mont St Michel tomorrow.
Au revoir.
Published on: 26th June 2017