Day Two in Normandy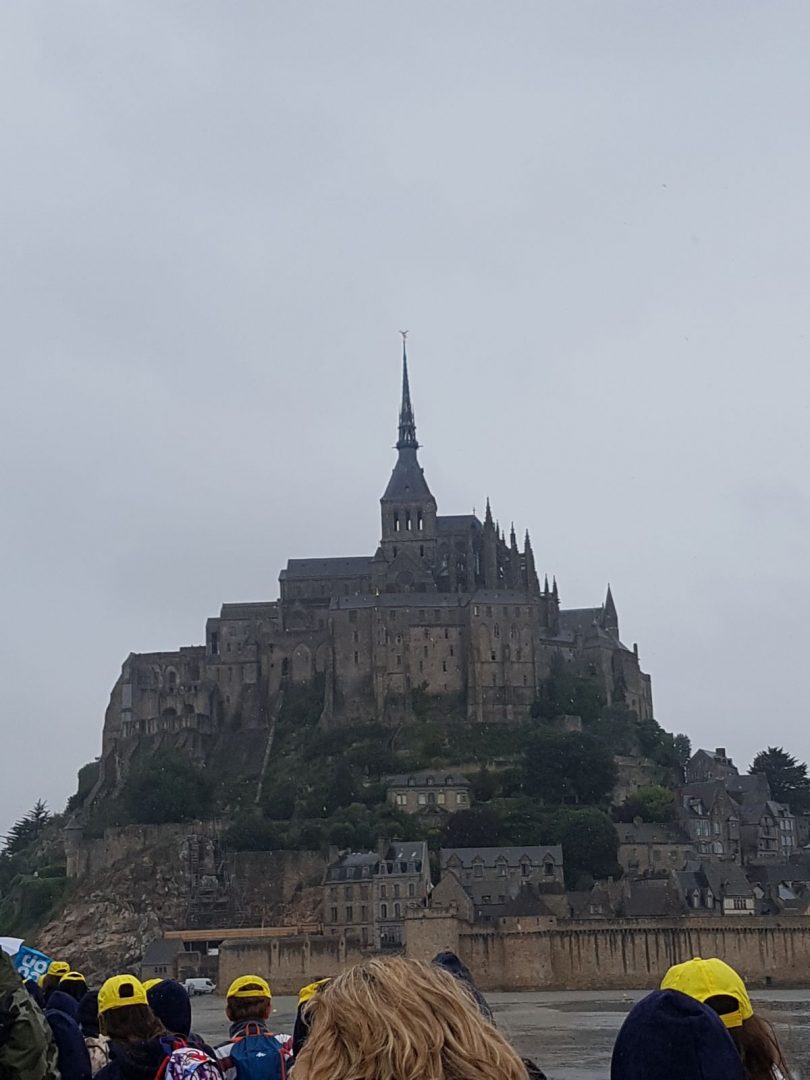 Today's Guest editor: Ruby Anderson
The Breaside girls slept well and rose to a wonderful breakfast of croissant et pain au chocolat. The weather was overcast and it didnt get any better throughout the day. In fact it got a whole lot worse; Leah's flip flops would prove to be an inspired choice.
Today's first activity was a trip to the market. In small groups we ventured around stalls including live poultry, crepes, saucison and pick and mix. Ibi spent too much money on a fake Rolex, Mrs Wicks loaded up on fizzy sweets and Ryan bought a 6 foot long hotdog. Laden with goodies we got back on to the coach and headed to Mont St Michel.
The rain grew heavier as we climbed the medieval steps to the summit. The 8th century monastery, a UNESCO World Heritage Site, was the filming location for Diagon Alley! We made our way down the cobbled streets past ice creameries and souvenir shops, using up the last of our day's allowance on wooden swords and overpriced chicken nuggets and chips (Toby Plassard). Eventually we reached full saturation and decided to bob back to the coach and return to the villa.
Tonight's plan is to stay dry and watch a dvd. Looking forward to activities at Le Chateau tomorrow, hopefully the weather improves for our archery and rock climbing.
Shoutout to Cookie and Mackenzie (hope your DT exam went well). Speak to you all tomorrow!
P.s. Hi Mum and Dad.
Published on: 27th June 2017