At Breaside we support a range of local and national charities such as Harvest, Rememberance Day, Love in a Box, Red Nose Day, Jeans for Genes, Children in Need and MacMillan Cancer Care Coffee Morning. The pupils and parents of Breaside organise raffles, sponsored events and lots of fun activities to support these charities and are always incredibly generous.
We create links early with parents by holding events, such as Summer and Christmas Fayres, Monthly Breaside Bistro, parents transition evenings, Mother's Day and afternoon teas. We actively encourage parents to be part of Breaside life.
Fund Raising for Brain Tumour Charity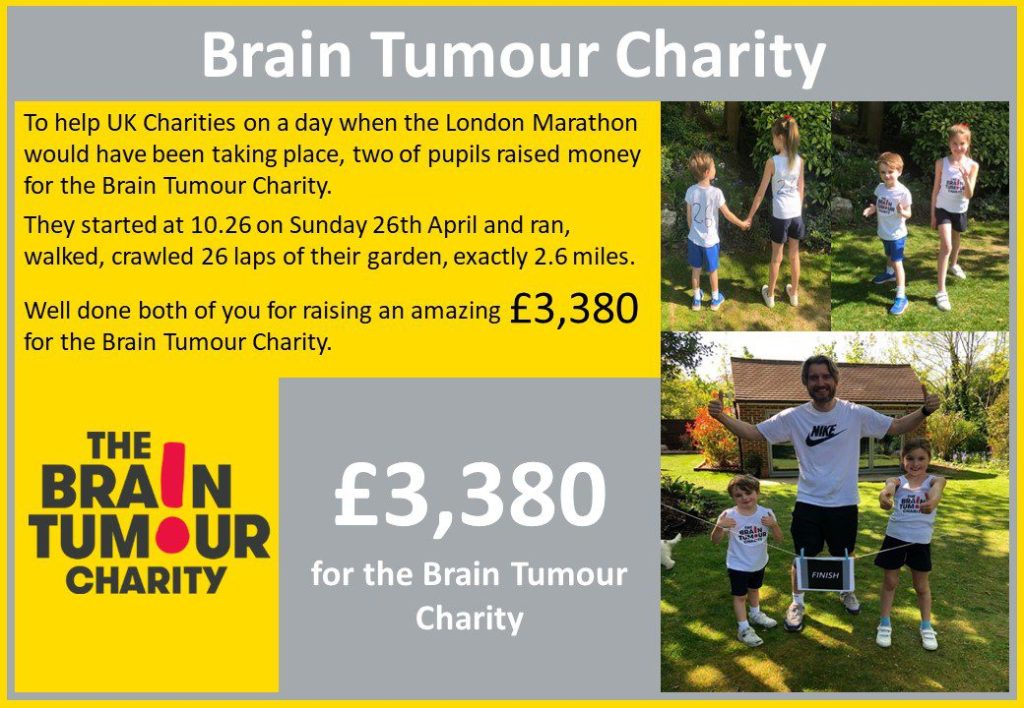 Fund Raising for St Christopher's Hospice
Captain Sir Tom Moore inspired us all!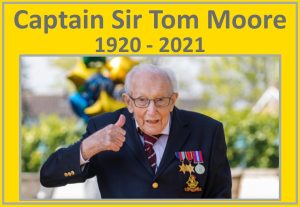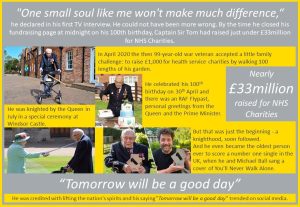 As always, you have given so generously to the Poppy Appeal and it has been wonderful to see the children wear their poppies with such pride these past weeks.
We received our certificate from Hayes Royal British Legion confirming we had raised an amazing £715.75
The number of warm hats, scarves, gloves and donations gifted to Bromley Brighter Beginnings (organised by FoBs) was absolutely wonderful – they will all be so very gratefully received.
Together, We Can Make a Difference
How wonderful that on World Kindness Day 2020, we have come together as a school to support the amazing and crucial work of Children in Need. We have been so impressed by the readiness of our children to help make a difference to the lives of children and their families around the UK. This level of kindness does not stop there however, and this week has most definitely seen the Breaside community come together in a week of giving to others.
The final total from Children in Need is an amazing £710! Thank you so much for your generosity!
Thank you Breaside – your kindness and generosity are phenomenal and together our school community has made such a difference to many.
We would like to say a huge "thank you" for your Harvest Donation this year.
In light of the Covid 19 pandemic we were amazed by the innovative and generous amount we have received. We realise that school must be very different for you all with extra safety measures in place and cleaning routines to be adhered to. We thank you for your support in such circumstances, which make a huge difference to those who are most in need in our borough; which unfortunately has grown substantially since the beginning of the pandemic.
We commend you all for all your hard work.
Stay safe and well
Kind regards
Community Liaison Officer
Bromley Borough Foodbank