Saving Our Oceans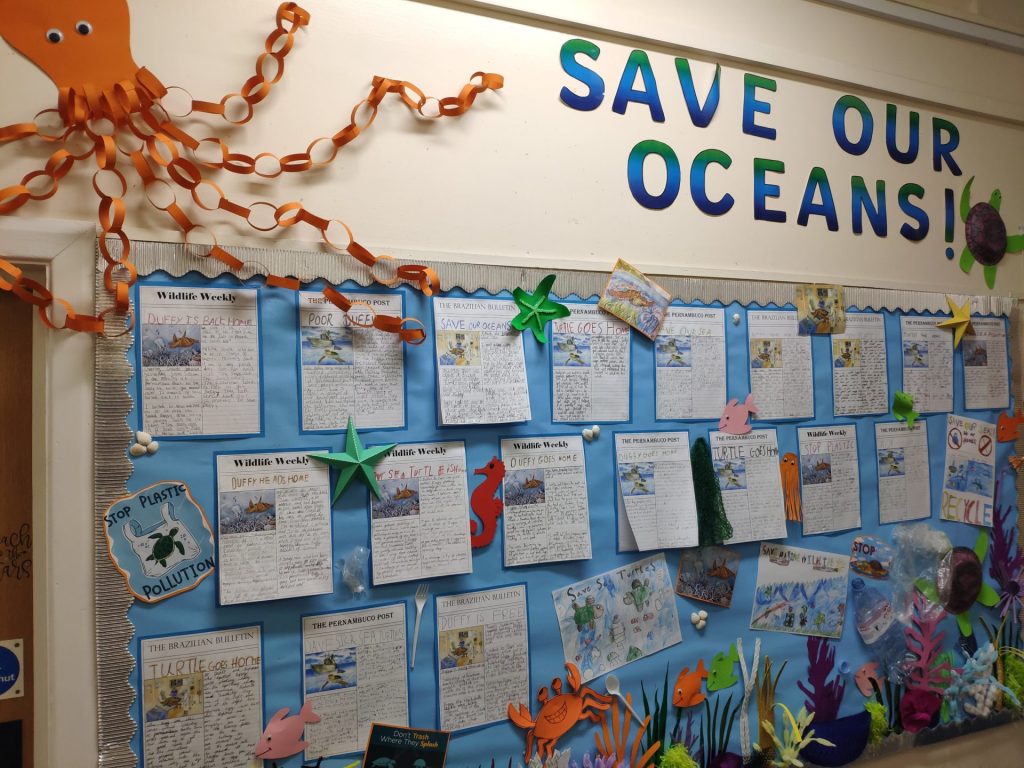 During the summer term our Year Two children have been working on 'Saving our Oceans' and have created a wonderful display sending us all a very strong message.  This prompted our School Council members to discuss with their classes what we could all do to help. The children came up with their own actions, and every year group from Reception through to Year 6 had a view on what they would like to do and these ideas were shared with our Breaside Families.
 'Cleaning up our beaches' Every time they go to the beach until they return after the summer holidays, they will collecting rubbish.
Will be designing posters for around school and the local environment sending the message of 'Keeping our ocean safe'.
As they were on their trip today, they will decide next week.
Recycling our plastic in school and at home and linking with a local recycling organisation.
Litter monitoring around the school and local environment,  and monitoring pollution.
Use less water and electricity in school and at home and will share a Saving the Coral Reef Powerpoint presentation with school and parents.
Eco Club – Working on finding a solution! Eco posters around school and writing to the Government regarding shark fishing.
Published on: 3rd August 2021