NETBALL LEAGUE WINNERS!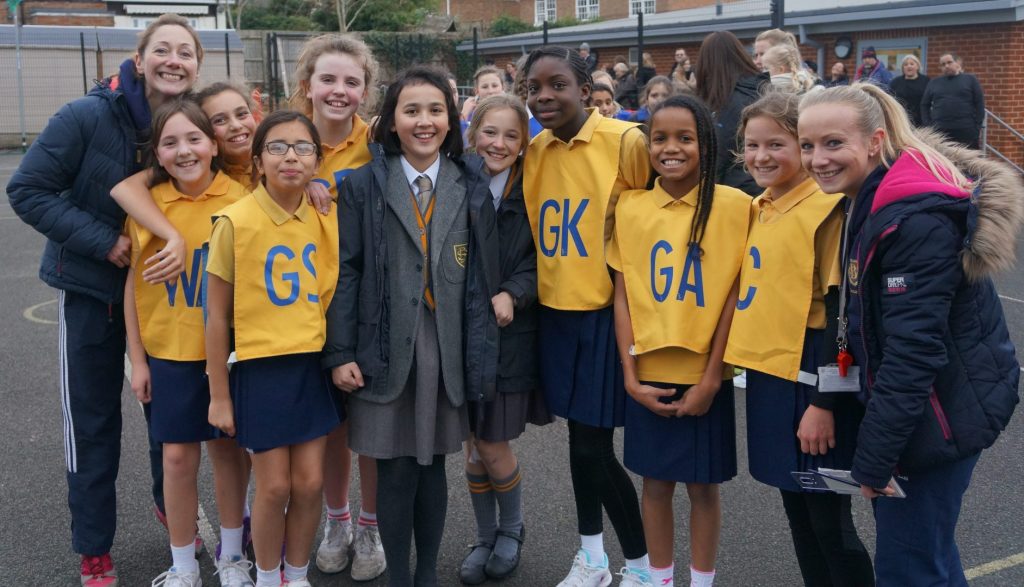 Year 6 Girls remain unbeaten!
Monday saw a very excited and nervous Year 6 League team facing their most difficult opponents to date.  Playing with one key player down (Super Lainah!) due to injury and knowledge that this game stood between them and the League title, the girls lined up for centre pass.
The game began with some excellent attacking play, superb shooting and Breaside taking the lead with two goals to nil.  However, West Lodge then played some superb netball scoring 3 goals in quick succession.  We went to half time feeling hopeful but knowing we had a very hard second half to follow. The score at half time was 5-3 to Breaside.
With the amazing parent and teacher supporters cheering them on, the girls began the second half in determined fashion.  Amie Lawrence defended brilliantly in the circle denying a strong GA from scoring too often and Leah Pryce played her best game of the season, working athletically at Centre.  Jasmine performed some outstanding interceptions and shots, keeping a cool head at all times.  When the full time whistle blew and extra-time was awarded due to a technicality, the girls responded in the most impressive way!  Continuing to keep their cool, defend brilliantly and facilitate Jasmine scoring the 'golden goal'.  A hugely tense, nail-biter of a final, resulting in a final scoreline of Breaside 7, West Lodge 6.
WELL DONE GIRLS!  YOU MADE US ALL SO PROUD!
Many congratulations to Lainah, Amie, Ruby, Cara, Yosola, Shaan, Jasmine and Leah.
Thank you so much for the massive support from family, friends and Breaside staff.
We are very proud of all the hard work the girls have put in this season in lessons, netball club and fixtures. We cannot wait to see their skills develop on tour.
Mrs Fletcher and Miss O'Toole
Published on: 10th February 2017