Global Be Well Day – Early Years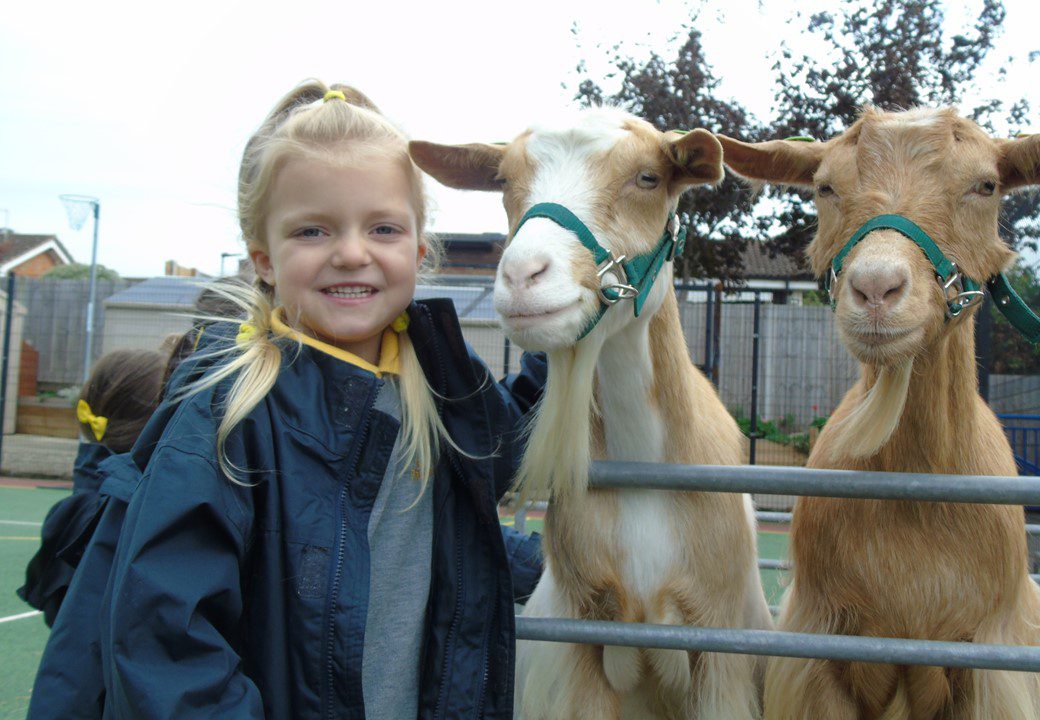 For our Global Be Well Day in the Early Years Department we were very lucky to have a visit from some furry friends from the Spitalfields City Farm! This was to show us how important the care and companionship of animals is to not only for our physical wellbeing but to promote good mental health as well!
Jenny the Farmer introduced us to donkeys, goats, rabbits, guinea pigs and ferrets from her farm and told us all about what they eat, where they live and how we can look after them and how important animals are! All the children got an opportunity to get up close and personal and even stroke some of them too! We all had lots of fun with the animals, (especially the teachers!) and were very happy that they came to visit us!
Published on: 1st October 2021