Day 2 in Osmington Bay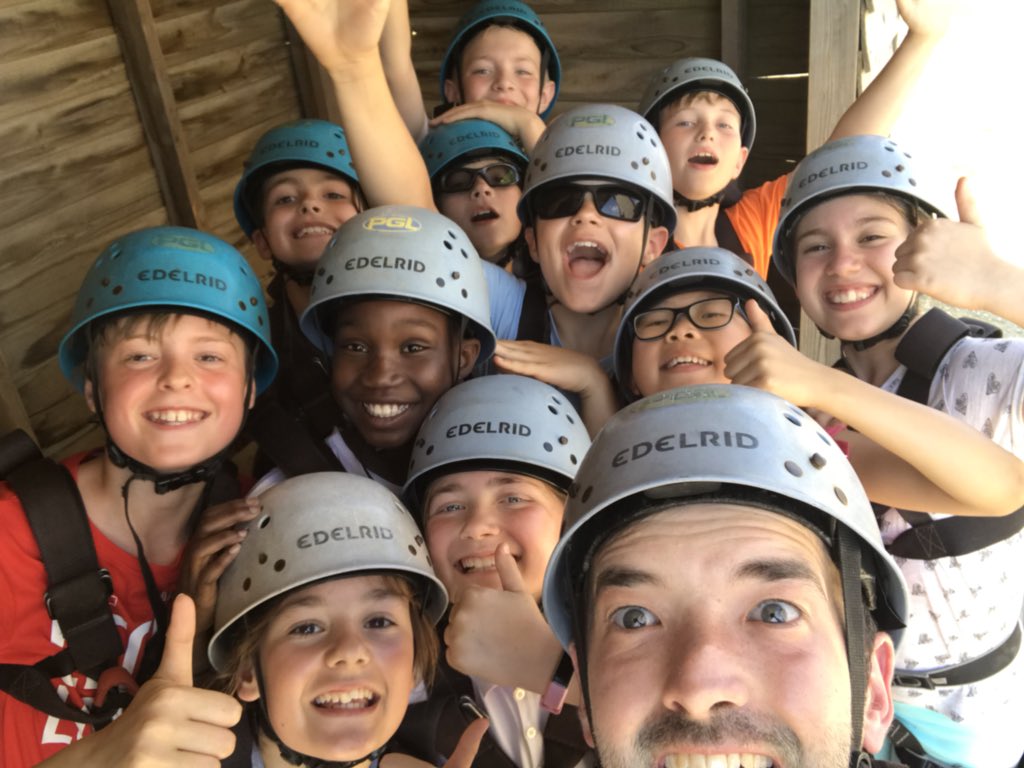 Today in the Bay, day 2.
What a fabulous day in the bay today has been. Threats of showers last night did not materialise and instead we have been graced with glorious sunshine which was made for an amaaaazing day. First up was survivor and archery. Sam O flexed his bow and fired straight into the bullseye twice! Honourable mentions to Charlie P and Ava for their shooting skills. After lunch we head up to the top field for some buggy building – a brand new activity for PGL this year. Group 1, which included Erin, Ben and Sophie worked exceptionally well as a team to produce immaculate knots, tying their buggy together. Carmen the Rep could  not contain her praise, exclaiming Breaside as the 'best group she has ever worked with'. Immediately after it was straight after the abseiling tower to conquer our fears! Everyone did amazingly well, scaling down the 40ft vertical drop and still looking graceful. Our top abseilers were Charlotte, Archive B and Daisy. Special mention to Temi S who completed it twice, despite his initial fear.
We're currently prepping ourselves for campfire and songs. Looking forward to more sunshine tomorrow in Weymouth Marina.
Published on: 22nd May 2018