Breaside Bulb Planting Workshop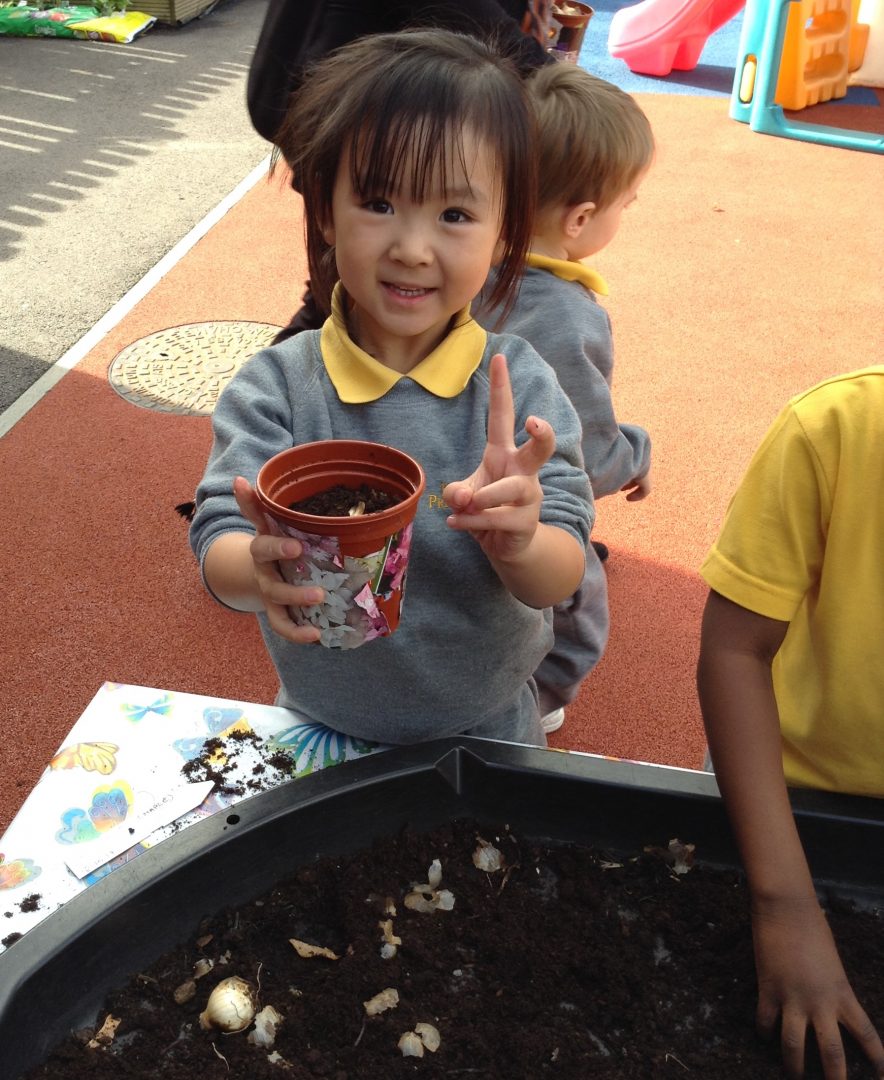 On Thursday 12th October, 2017 the children in Pre Prep were lucky enough to receive a visit from Jane Wiseman from Coolings Garden Centre.
Mrs Wiseman came to talk to the children about planting bulbs for the Spring. First of all she talked about the bulbs and how they needed to be planted with the roots at the bottom so they grow down into the soil. The children were very helpful and told Mrs Wiseman all about what plants need to grow and she was very impressed with their knowledge!
Published on: 12th October 2017