ISI Inspection November 2021
Independent Schools Inspectorate (ISI) have reported that Breaside Preparatory School is 'EXCELLENT'!
The Independent Schools Inspectorate (ISI) is a body approved by the Secretary of State for Education and Skills for the purpose of inspecting independent schools in the Independent Schools Council under Section 162 of the Education Act 2002. The purposes of inspection are to ensure that standards are maintained and that schools comply with the relevant legal requirements. Recommendations are included to help schools improve.
The ISI make a clear judgement on each aspect of its work using one of the following descriptors "Excellent", "Good", "Sound", or "Unsatisfactory"
We are extremely pleased to have been graded as an "EXCELLENT" school during our inspection in November 2021, the top grade and an amazing achievement!
The Educational Quality inspection reports on the quality of the school's work and focuses on the two key outcomes:
 The achievement of the pupils, including their academic development, and
The personal development of the pupils.
The key findings from both of the above areas have all been graded as EXCELLENT!
The quality of the pupils' academic and other achievements is EXCELLENT!
"achievement of the pupils is excellent"
"Pupils of all abilities make excellent progress"
"EYFS children make excellent progress and have advanced vocabularies"
"majority exceed the expected level of development for their age in relation to the national average"
"Early Years attainment is above, and in some cases well above, that of the national average for maintained schools"
"pupils make excellent progress in all areas of skills and knowledge"
"pupils' literacy skills are well-developed, they are articulate and confident communicators"
"pupils are adept at writing for different audiences"
"pupils' numeracy skills throughout the school are highly-developed and they confidently apply their understanding"
"pupils achieve excellent results in music including scholarships to senior schools and success in exams"
"pupils' attitudes and commitment towards their own learning are outstanding"
"pupils have extremely positive attitudes to study"
The quality of the pupils' personal development is EXCELLENT!
"parents agreed that the school helps their children to be confident and independent"
"pupils feel safe, secure, valued and happy within the warm environment of the school community"
"pupils' well-developed personal skills are promoted by warm relationships provided by staff who know each individual pupil very well and carefully monitor their welfare"
"pupils' display exemplary behaviour which is encouraged by vigilant and proactive staff"
"pupils have a well-developed awareness of how to achieve positive mental health, which is effectively promoted by senior leaders"
---

December 2017 ISI Regulatory Compliance Inspection Report
December 2017 ISI Regulatory Compliance Inspection Report
Independent Schools Inspectorate (ISI) reported that Breaside 'met' all 20 Standards in latest Compliance Inspection.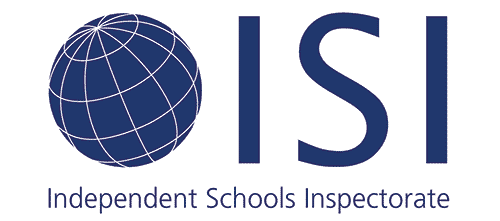 "The school aims to foster a caring atmosphere in which pupils and teachers are aware of and sympathetic to the needs of others.  It seeks to encourage every pupil to achieve their very best and be become responsible individuals who can work together co-operatively and with respect for their peers."
"The school offers all pupils a range of enrichment and extension tasks in lessons and in extra-curricular activities."
"The standards relating to the quality of education at Breaside are met."
"The standards relating to spiritual, moral, social and cultural development are met."
---
October 2014 The School Inspection Service (SIS) said our school was "Outstanding"!
In October 2014 following an inspection by the School Inspection Service (SIS), Breaside Preparatory School was judged to provide "an outstanding quality of education".  We were awarded 'Outstanding' across all areas, an amazing achievement for us.
In the report from the School Inspection Service, the curriculum and quality of teaching at Breaside was found to be "outstanding".
Other key elements of the findings were:
Teaching is based on strong understanding of the aptitudes, needs and prior attainments of the pupils, including those with special educational needs. The school has very good systems of marking and regular assessment against both the school's aims and external frameworks. Information and progress data are shared across the school and with parents, and play a key role in teachers' planning and the ensuring of pupils' progress.
The development of the pupils' spiritual, moral, social and cultural awareness is outstanding. Pupils live up to the school's high expectations and their behaviour is excellent.
The arrangements to safeguard and promote pupils' welfare, health and safety are excellent. Safeguarding is at the heart of the school.
The school's organisation and management are outstanding. Senior leaders have a clear vision for the future development of the school which is firmly focused on a relentless drive for constant improvement.
---
---
Executive Principal Mrs Karen Nicholson said: "I am delighted that the inspectors found Breaside to be outstanding and we are committed to providing an outstanding education and learning environment for our pupils.  SIS has also recognised what a dedicated team of staff we have at Breaside who successfully promote the school's vision to provide excellence in education.  If children are happy, they are learning".