2017 Ski Trip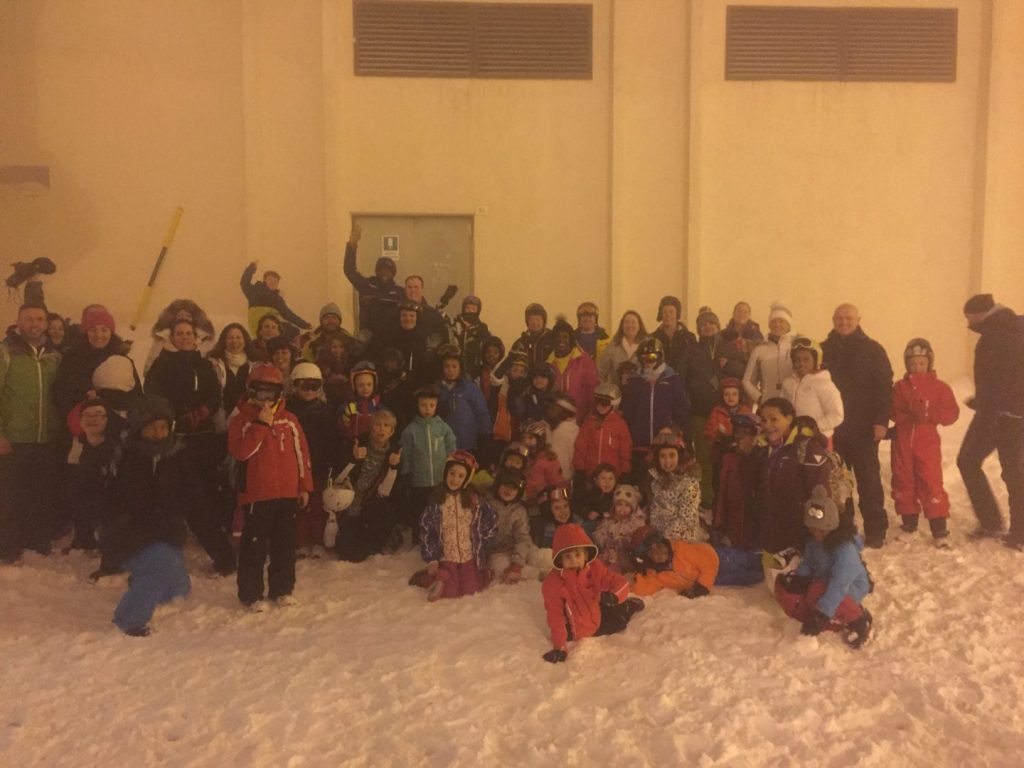 Day Three
A slightly later start for the Breaside Ski Squad this morning and we were greeted by an almost white out!!!
The more advanced skiers enjoyed slightly clearer conditions up higher but the large beginners group more than held their own on the nursery slopes!
After another delicious lunch we headed back onto to the slopes where the beginners group progressed up to the top of the nursery slopes! The instructor's were very pleased with their progress and the children are really getting the hang of things very quickly!
The intermediate group skied some really good blue runs and for the advanced group made their way higher up the mountains for a masterclass in turns!
An early dinner beckoned before our evening skidoo adventure! We were driven to Claviere where we boarded our skidoos!!! Our expert drivers delivered us to a beautiful mountain restaurant for scrumptious hot chocolate and delicious pancakes!!! We headed back down the mountain on our speedy skidoos, boarded the coach and headed off to bed! An amazing day was had by all and we can't wait to see what tomorrow brings!
Published on: 14th February 2017