2017 Ski Trip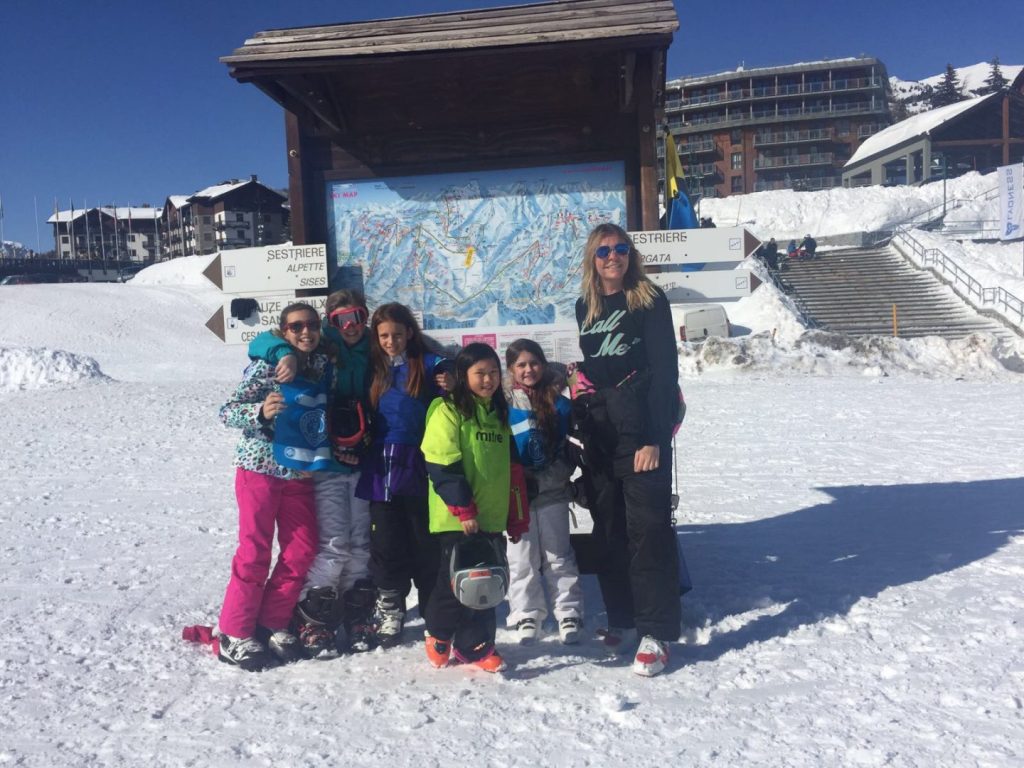 First a message from Mrs Nicholson –
Apologies everyone for not blogging this year but unfortunately due to circumstances beyond my control our blog is not interactive!!!
All of your pictures tell me what an amazing time you have had and the messages I have received from staff, say the same. Sadly your time is now coming to an end and I very much look forward to the Apres Ski meeting back at Breaside!
Enjoy your last night and wishing you all a safe journey home and a restful weekend. Thank you to all staff for making this trip possible. With love to you all. Mrs Nicholson xx
Day Five
What a beautiful day we woke up to this morning! Gorgeous sunshine, a perfect day for skiing! We celebrated another birthday today, Mr Wood, so another round of cards, gifts and a beautiful birthday ski suit to wear!
The beginners group bravely ventured into new territory, tackling several blue runs, visiting a neighbouring resort before riding the chair lift! In the afternoon some more challenging blues and even some small jumps!
The intermediate group undertook some red runs, a few jumps and even a little try off piste! The advanced group tried some steeper red runs and even a cheeky black run, (which everyone survived!!)
The evening brings the annual Breaside Ski squad presentation evening at a lovely local Pizzeria so we can expect more of Mr Evans' entertaining speeches, delicious pizza and lots of swapping stories of a wonderful week!
Check back tomorrow for our final entry to fill you in on how our evening went and also how much fun our final morning of skiing was! Don't forget to check the twitter account, @BreasideSki, too for more photographs!
Published on: 15th February 2017