Day Three in Normandy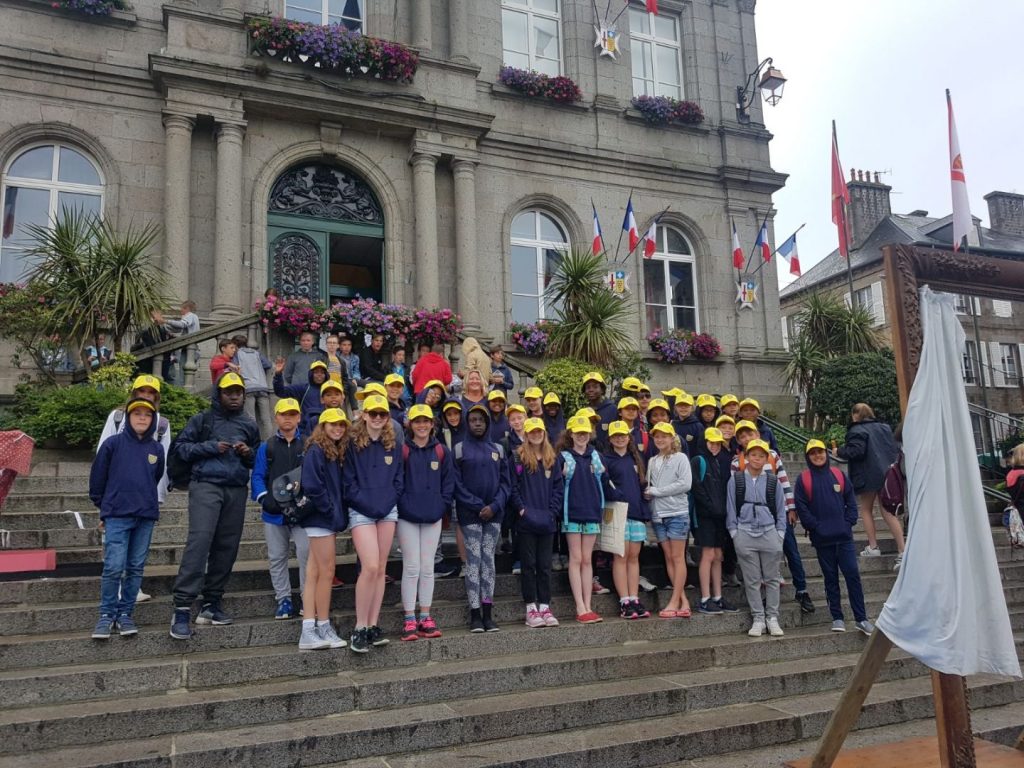 Bonjour everyone!
Day trois of our Normandy adventure. Breasiders arose early and prepared for a lovely day at Le Chateau. Our villa is part of the same company as the Chateau and it has some extra activities such as rock climbing, archery and a farm!
The children were split into three groups and ventured off in the drizzle for their activities. One group hit the bullseye a la 'tir de l'arc', another acende the climbing wall to ring the bell at the top. The final group hit jackpot and were allowed inside for a french lesson about presentation personelle.
Star archers included Shaan, Mailyn and Mekhi. Awesome climbers include Jasmine, Dami and Amelia. Everyone did well during the French lesson, particularly Ryan and Ruby.
The evening was filled with garlicy snails and boeuf bourgingion! The chidlren's outfits were superb; we had berets, mime artists and even a Napoleon! Despite early reluctance, most of the children tried the snails and some brave souls devoured more than others (Mahika).
Photos to follow.
Published on: 29th June 2017