Simon Camby Meets Breaside Head Boys and Girls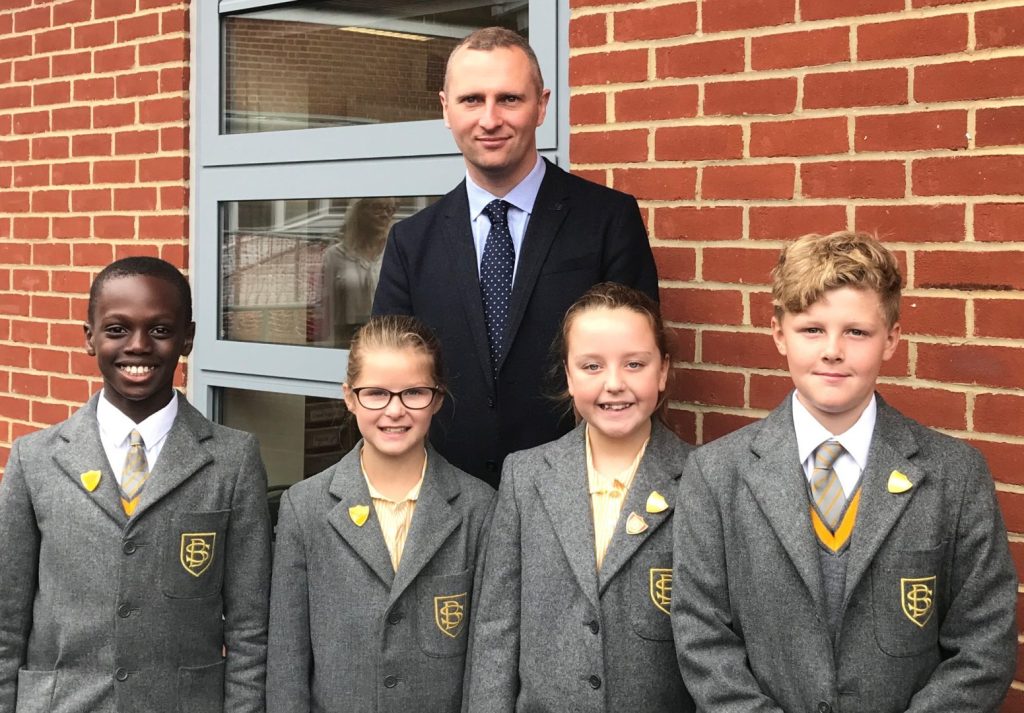 Earlier this week, I visited Breaside in my role as Chair of Governors. Visiting Breaside is always a pleasure as the children and staff offer such a warm and thoughtful welcome.
This week, I met with children from Years 1, 3 and 5 in addition to meeting the new Head Boys and Head Girls (pictured). Talking with pupils is always insightful as they are the true test of how effective any school is. The children told me how much they enjoy coming to school and how they enjoy their learning. In particular, the children can explain how their learning is challenging and why it is good to have this level of challenge. The older pupils were keen to explain how it feels to struggle with your learning and also to fail sometimes as an opportunity to use feedback and become a better learner. For me, this demonstrated a high degree of self-reflection. There is much work in education about the need to develop 'metacognition' in all students, this is the ability to be both self-reflective but also the ability to self-regulate. This feedback from Breaside pupils showed me that the pupils are indeed developing their metacognitive skills.
I wish all children and staff every success for the academic year.
With best wishes
Simon Camby, Director of Education, Cognita Schools
Published on: 29th September 2017