Breaside Bake-Off Winner 2017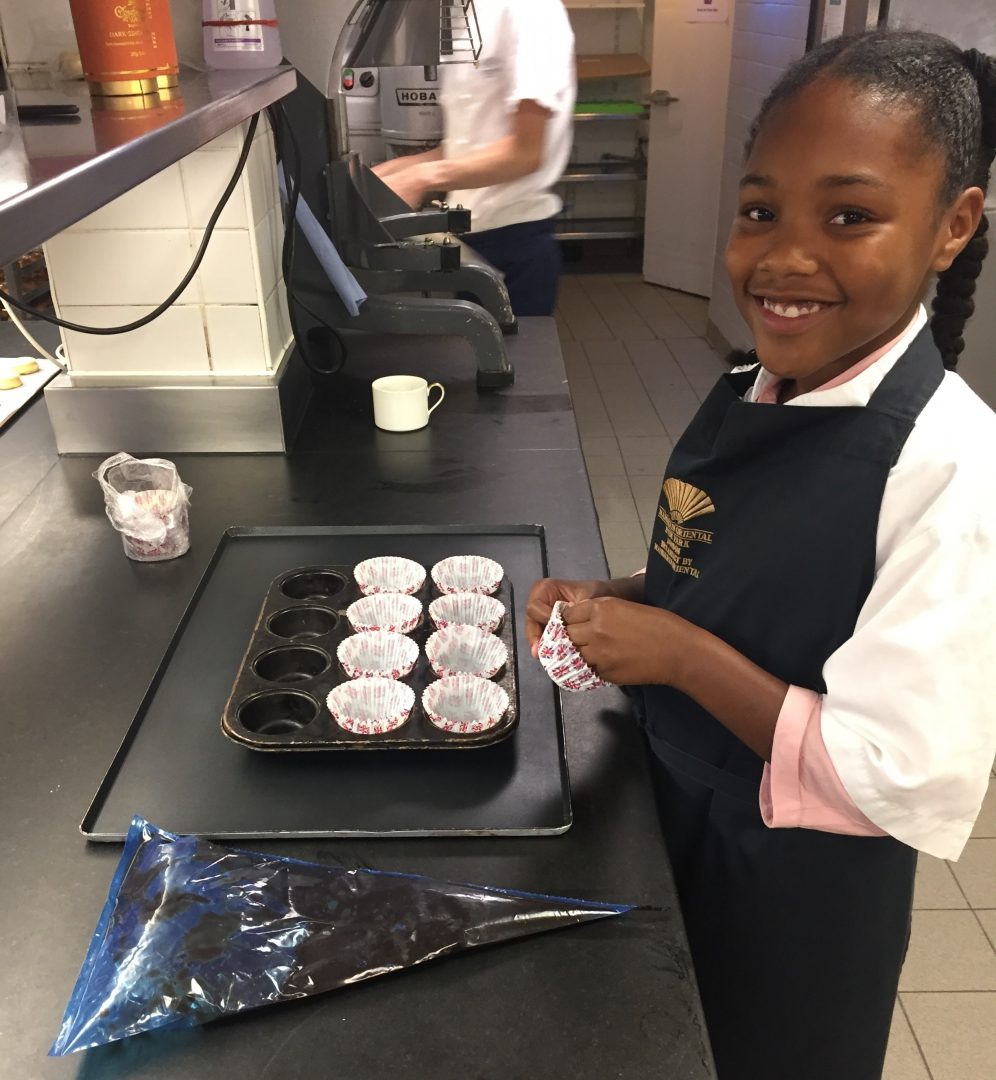 On the 19th July, I went to the Mandarin Oriental Hotel with my Mum, Nan, brother and aunt. When we headed to the afternoon tea area where my family had to wait for me. Then, the head chef of pastries came to get me. I had to walk quite a lot! When I finally got to the kitchen of the hotel, I saw a lot of people working hard for the different areas of the hotel including room service and afternoon tea service.
The chef and I made plain scones, raisin scones and chocolate chip muffins with whipped cream. In between, I got to go down to their special dry cleaners where they have all their uniforms washed and cleaned. I got to wear a smart black apron (it was a bit big for me, but it was fine!)
Whilst I was cooking, my Mum, Nan and aunt were upstairs enjoying the afternoon tea which I had made for them! I loved the experience of seeing how the do things so quickly in the kitchens and how they cope under pressure.
I would like to say a big thank you to Mr Nicholls for letting me have a delicious afternoon tea and for letting me have the unforgettable experience of cooking in the kitchen with all the staff.
Also, thank you to Breaside for hosting a Bake-Off competition for all the children at the school. It was an amazing experience!
By Alanna, 5G (Breaside Bake-Off Winner 2017)
Published on: 22nd September 2017