Is private education right for your family?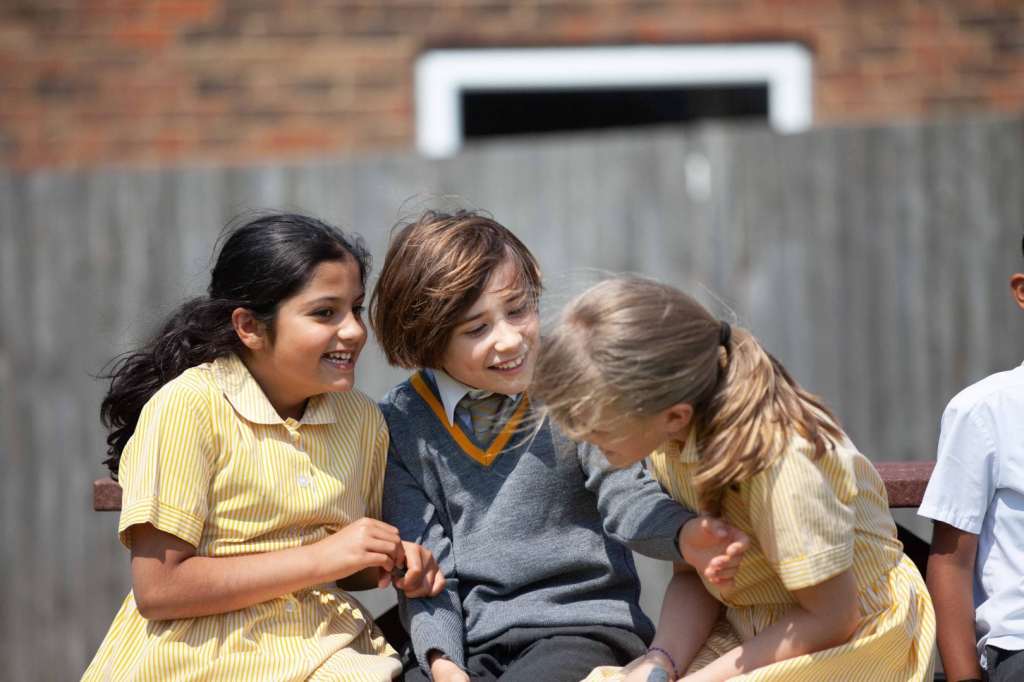 There is a whole world of options available to your child when considering their educational options, state school, private school, single sex school, boarding school, the list goes on and on. Ultimately you need to review your options based on what is right for your individual child and your family. If a private secondary school or grammar school is an ambition for your child then it is important to consider a private primary school, to ensure your child is best prepared for the next phase in their education.
Breaside Preparatory School provides a challenging and stimulating environment necessary for outstanding academic achievement in the local selective 11+ examinations and in selection examinations for independent secondary schools, which is above the national expectations.
To support your decision making, we've outlined some of the advantages for a child attending a private primary school which you should consider when making your primary school application.
Subject Specialist teaching
Each of our students receives the highest quality of teaching from specialist teachers. We firmly believe in education being lead by subject experts. We've rounded up the main subjects that we focus on below:
Music is an integral part of the curriculum and each child is encouraged to participate in music making. We offer music lessons to all student from Years 1 – 6, with a broad range of instrument types available, including Oboe, Cello, Tuba and Piano, just to name a few. We encourage our students to participate in music lessons and if there is an instrument that isn't currently on our roster, we encourage you to enquire as we will endeavour to make arrangements for your child. You can learn more about the music lessons we currently offer here.
Science is taught by a specialist teacher in a dedicated, fully resourced classroom to pupils from Year 2 to Year 6.
French & Spanish are taught from early years to Year 6 and an annual trip to France in Year 6 gives our children the opportunity to practise the language skills that they have learnt. Spanish club is also on offer and as a school we are very aware of the future needs of our children in the global economy in which we live.
Art/Design Technology/Food Technology – All Breaside Preparatory School children participate in art, design technology and craft activities where they can develop their powers of observation, technical skill, presentation skills and individual creativity.
Sport is considered to be an integral part of education and development. In all areas of sport, a sense of fair play and team spirit are encouraged as well as a healthy desire to win fairly and to lose graciously.
ICT is taught from Reception through to Year 6. Many opportunities are provided for all of our children from photography, computerised toys, interactive whiteboards and of course our fully equipped ICT suite.

Accredited Forest School
Breaside is an accredited Forest School, offering outdoor education and activities to our Early Years through to Year 6. This is very special experience for our students. We follow The Forest School principles, designed to develop the children's curiosity, confidence, self-esteem, creativity, communication skills, knowledge of the natural environment and the ability to assess risk.
You can learn more about our wonderful Forest school and even take a 360 tour of our school right here.
Nutrition
We don't just nurture our student's minds, we provide highly nutritious meals at lunchtime to ensure your child has the fuel they need in order to perform at their best. You can learn more about our menus here.
After school clubs
School doesn't have to end when the bell rings, we offer a varied range of after clubs available to all age groups, to offer your child a chance to discover new hobbies, talents and interests. Tae Kwon-do, MFL Online, Mandarin, Elocution (Speech and Drama), Cross Country, Netball Club, Homework Club, Munchkins Sports, United Nations Geography Club, Ipad Club, Lego Club, Young Voices, Yoga, Cookery Club, Film Club, Rugby Club, ICT Digital Leaders, CS Football Coaching, Ballet and many more.
Community
We would love for you to become part of our community and join the Breaside Preparatory School family. We run a range of events which we would love for you to be a part of, including Summer and Christmas Fayres, a Monthly Breaside Bistro, parents transition evenings, Mother's Day and afternoon teas.
Inspection results
Don't just take our word for it, we have received fantastic results at each of our inspections, the School Inspection Service says our school is "Outstanding".
The opportunities available to your child when placing them in a Private school are endless, and we hope that you will come and see us here at Breaside Preparatory School and experience first hand what one of the best primary schools in the UK has to offer for your family.