Breaside, a truly unique environment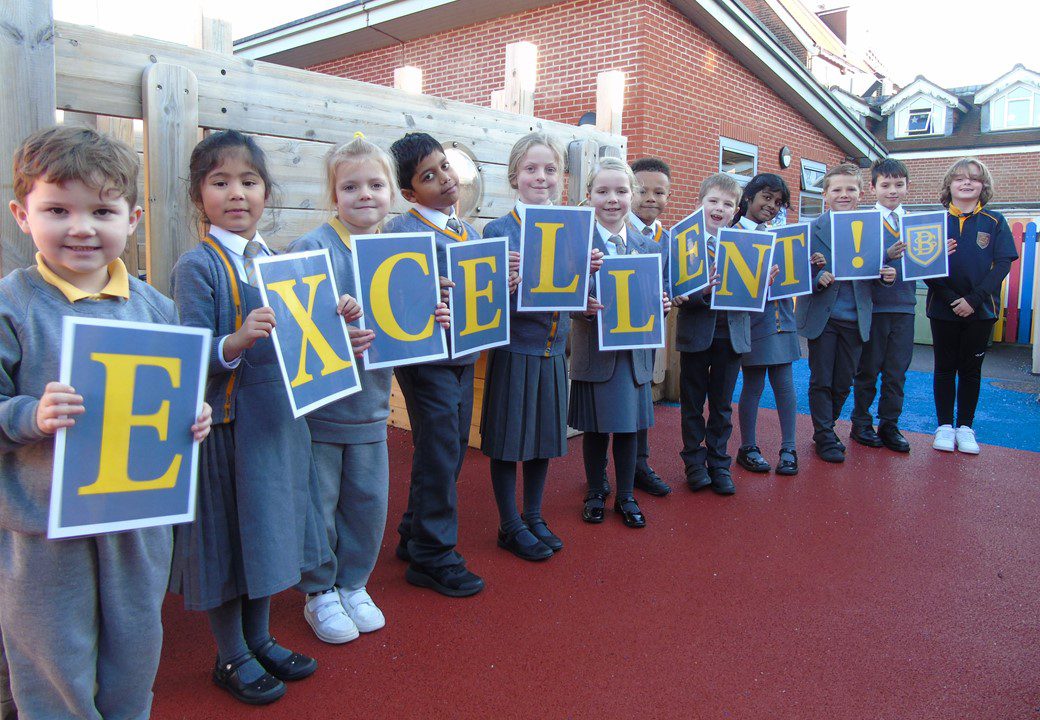 Breaside Preparatory School has a character all of its own – a real 'buzz' around the building, from our youngest children in the Early Years all the way up to our Year 6 children preparing for the next steps in their education.
It is this buzz that captures the heart of Breaside, a truly unique environment where importance is placed on celebrating the individual and the belief that all our children can be anything that they want to be. Our school is a place where children are happy, confident, and proud of their achievements, both inside and out of the classroom.
It gives us great pleasure therefore, to be able to add to our extensive list of accomplishments the result of our recent Independent Schools Inspectorate (ISI) inspection which highlighted the wonderful achievements of our exceptional school. The report, published in November 2021, judged all areas of Breaside to be 'Excellent' – a result that is a true testament to the dedication and collaboration of our whole school community – pupils, staff and parents.
"The quality of the pupils' academic and other achievements is excellent."   ISI Report Nov 2021
The Breaside curriculum is designed in such a way that it motivates and challenges every child to achieve their true potential. Using evidenced research and the views of the pupils themselves, teaching and learning is constantly evolving with innovative 'flipped' teaching models successfully running alongside more traditional methods. At the heart of this is a personalised approach to learning that offers a platform from which all children can thrive. Breaside children love to be challenged and they develop a growth mindset, taking pride in their learning and continuously striving to achieve. Their outstanding results speak for themselves, being significantly above national expectations, and our list of leaver's destinations grows wider and more distinguished year upon year. No matter what the destination, we are incredibly proud that our children move on to a school that is perfect for them.
"First class care for students"   Year 3 Parent
A Breaside education, however, is about so much more than academics. At the very heart is an unwavering focus on the wellbeing of our children, ensuring that our school environment is a place where they feel safe, secure, valued and happy. Our safeguarding culture is truly embedded and underpins the foundations of our school and our excellent pastoral approach places emphasis on developing each child as an individual.
From the very start of their journey with us, our youngest children enjoy the benefits of our on-site Forest School and begin learning outside the classroom through a variety of day trips. This continues as children move through the school and a host of residential opportunities are added that enable children to enhance their knowledge and acquire life skills and independence. Our programme of extra-curricular activities is hugely popular, with children from Kindergarten to Year 6 engaging in instrumental lessons, language learning and creative arts and a focus on our children's health and well-being is complemented by the outdoor gym and trim trail, and a wide variety of sporting opportunities for all.
This wealth of opportunities on offer at Breaside inspires every child to be the change makers of the future, allowing them to develop critical life skills in areas such as innovation, creativity, collaboration and technology, to name just a few. We are very proud of our programme of character development, which alongside our outstanding academic provision, is something really special.
"I could not imagine a better school for our child"   Year 1 Parent
Here at Breaside, we take great pride in our long-standing academic success and place high importance on inspiring a true love of learning that extends beyond our classrooms. Fostering independence and resilience is key to our ethos, and empowering our children, by equipping them with the right balance of skills for the future, ensures that they have the best start for their role in the global community.