We have an excellent record of places gained to local grammar and independent schools and this year is no exception.  Our 11+ results were once again outstanding with some pupils offered academic, creative and sports scholarships.
Parents are given guidance on the schools that we recommend for their children throughout their time at Breaside and we pride ourselves on getting the children into the right school for them as individuals.
Email from Year 6 Parent:
"Dear Mrs Nicholson 
I've just been reading Ruby's report with tears in my eyes, you and your teachers are so special and gifted in what you do. 
You will all be sorely missed as our lovely daughter moves on as she goes on her journey through life. You have all helped greatly in making her the special person she is and are a great testament of how teaching and schooling should work. 
Thank you all once again for being such a big part of our lives and keep on being a wonderful team of teachers and staff, you really do make a difference. 
Enjoy your summer and good luck to you all.   I'm gushing now so should go.   God bless,   Peter and Skye"
Here are a handful of our leavers' destinations:

Please see attachments for lists of places offered over the past few years:
Matthew left Breaside in 2016 having represented the school in numerous sporting fixtures. His most
achievements came in cross-country running where he secured 2nd place at Somerhill and 10th at the Bromley Primary Schools Cross Country race in Year 5 at Crystal Palace, going on to represent Bromley in the London Youth Games and later on in the London Mini Marathon.
Last Saturday, he represented Bromley again in the Kent Schools Cross Country Championships, finishing 3rd which has given him automatic selection to represent Kent Schools at the prestigious English Schools cross country championships at Temple Newsam Park in Leeds on Saturday 16th March.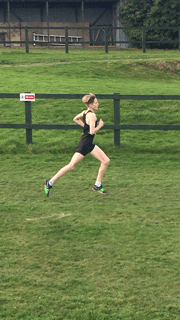 Please see below a letter to Mrs Nicholson from Chloe (Year 7) about her first few days at JAGS:
"Dear Mrs Nicholson,
I would like to say a few things that have happened over the past two weeks at JAGS.
In the morning, I take the school bus at 7:20am (on my first day I pretty much made friends with everyone on the coach). The coach should arrive between 8:00am and 8:15am, instead, we end up at school at 8:25am (when registration begins), so I have to hurry.
During my first day, we got to learn everyone's names, and what is interesting about them. I thought making friends was going to be hard, in the end, you just need to introduce yourself and ask a few questions, then vwala! I've made myself a friend.
At the end of the day, there is always something that the teachers give you to do at home, and that is homework. To some students, it is hard to fit it all in, but because Breaside gave me homework, I can manage it without having to stay up late. To be honest with you, the homework timetable looks tiring, but it's not really. Three or less pieces a night, doesn't seem like the end of the world.
Being me, I like to sign up for most things. So during the first week, I signed up for netball (in squad 1 for PE lessons and squad 2 for the training), swimming (don't know my place yet) and cross country (aren't any groups and for the race I came 9th, but 5th for most of it). I missed out hockey, which was a big mistake, so I will be asking the teachers if I can join. On a Wednesday, I have LAMDA (which is really funny) and my flute lessons.
I also got a credit, which is like dojos but really rare. You may find this an odd way to get it, but I got it by being the most enthusiastic person throughout the week when taking the register.
JAGS has turned out awesome, but I still miss Breaside. Could you tell Mr Duke and Mrs Manley I said hello as well please? I have been nagging Jack to tell me everything that has happened throughout the day, so I don't feel like I'm missing out. I hope I can come and pop in for one morning to say hello, but you can say no if you're busy. I totally understand. Hope things are well and I'm glad that I'm able to write to you.
Yours sincerely,
Chloe xxx"
Hi, I am having a great time at Dartford Grammar School! I have made loads of friends and the lessons are interesting.  I am learning Mandarin which is very useful.  I miss Breaside of course but I would recommend DGS!', Alec Year 7 (2018/19)
Daisy's first day at Walthamstow Hall
Elena's first day at Sevenoaks School