Andrew Ball and his brother both used to come to Breaside in the 1950's. He is now an author and poet and lives in America but he made contact with Mrs Nicholson during a recent visit. He would like to share a few fond memories of Breaside.
Memory of a Belovéd Place
Let me tell you a story.
It is early December in the year 1952. I am an eight-year-old boy and know everything there is to know about everything. But for reasons I've never fully understood, some of the teachers at Breaside Pre-Preparatory School, as it was called in those far-away days, remain unconvinced, and insist on my coming to school every weekday, rain or shine. All I care about is that Christmas is coming and before that, the end of term. I keep a calendar in my desk and mark off each day as it passes with a giant red X.
The school is only two years old in 1952, although I don't know that at the time. If I'd stopped to consider, I would probably have thought it had existed forever, certainly since 1066 and All That, and probably since the Flood, with the benign Headmaster, Mr. Chater, at the helm. You need to experience the passage of time before you develop a feel for it.
There are no girls at the school back then, the way there are in these enlightened times, which is a relief to me because my one-term exposure to co-education at my first school, St. Mary's Primary, had not been entirely happy. Initially, I'd been flattered by the attentions of this trio of girls who seemed eager to sit beside me at mealtimes on one of those long wooden benches, and even more delighted when they snuggled up ever closer, pushing me to the very end of the bench and giggling as I ate my lunch. But when, at some pre-arranged signal known only to the fairer sex, they all stood up, the bench tipped, and I was deposited unceremoniously onto the floor. The giggles became guffaws. You'd think I'd have learned, but in my memory, this happened every lunchtime, without fail, for the entire miserable term I spent at that school. After such repeated humiliations, Breaside was paradise.
I had another sound reason to distrust St. Mary's. To take me to school on my first day there at the age of five, my mother had entrusted me to the care of my elder brother, nine years my senior, knowing that he had much more authority over me than she would ever enjoy. He dragged this whining school-boy, with my satchel and shining morning face, creeping like snail unwillingly to school. Knowing him, he probably recited the entire Seven Ages of Man to keep me entertained on the journey. And in the afternoon, he came to collect me again, only to find me weeping my heart out.
"What on earth's the matter?" he must have asked.
"You said they'd teach me to read," I sobbed, "but they didn't."
But I digress; back to 1952. It must be my first day at Breaside, and my first-ever French lesson. Despite the lack of girls, I can still find humiliation without much difficulty; it's one of the things I do best.
"Well, folks, what's the French for mouse?" my friendly French teacher asks. Somehow, I know the answer; I told you I knew everything back then. My hand shoots up.
"Please, sir; it's 'souris' sir."
"And since when is your name Foulks, Ball?" comes the stern reply. How am I supposed to know that one of my new classmates, who will become a good friend despite this rocky start to our relationship, has a homonym for a name?
No one who lived in or near London will ever forget the first half of December 1952… or not until the dreaded dementia kicks in, anyway. I'd better write fast. It is the time of the last great London smog: that blinding, choking, stinking blanket that descended almost every winter in those dirty days before the Clean Air Act of 1956. Year after year, thousands died, and millions suffered. In December 1952 it is particularly bad, as newspaper accounts at the time testify. In parts of London, birds fly into buildings, thieves escape unchased by police, and people can no longer see their own feet.
By the age of eight I am walking alone to school, a scarf tied across my face against the smog, feeling my way along the pavement to know when to turn. And it is cold this year, too. So cold that what passes for central heating in the Breaside classrooms — hissing, clanking radiators that are meant to be filled with steam but more often remain stone cold — simply isn't up to the task. And which classroom am I in? Memory is hazy here, but it is the one on the left at the top of the stairs: 2B or not 2B? That is the question.
As a dispensation against the cold, we are allowed to wear our overcoats and gloves in class, and to write with pencils instead of fountain pens, because the ink is frozen in the inkwells. Either pencils, or the latest revolutionary writing implement to appear on the market, the wonderful invention of Mr. László Bíró, savior of left-handers like me. The intense cold has a silver lining.
After a day or two of suffering, a paraffin stove appears miraculously in the classroom. The fire risks are all too obvious: a naked flame, surrounded by gallons of paraffin and eighteen shivering schoolboys is a disaster waiting to happen, and it won't have to wait very long. We are instructed in no uncertain terms to stay well clear of the stove. Special routes around the classroom are mapped out to ensure that the deadly three-particle collision of paraffin, flame, and boy will never occur.
But fate has other things in mind. It is an English class, as I recall, and yesterday I wrote an essay of which I am inordinately — and, as it turns out, unjustifiably — proud. Expecting a star, or maybe even a G-star, I go up to the teacher's desk to receive the accolade I'm sure is coming my way, carefully observing the new traffic patterns.
What? Only 7/10 and a 'You can do better than this'? Seventy years later, I can still relive that moment and feel the shock of this cruel appraisal of my masterpiece, whatever it was. With my nose buried in my exercise book and exuding indignation from every pore so that my teacher will know the trauma he has inflicted, I make my way back to my desk, totally forgetting the paraffin stove. Over it goes, purple flames licking across the wooden floorboards towards my seated classmates. Well, that gets my teacher's attention all right. He rushes to douse the fire before it becomes an inferno with tomorrow's headlines reading 'Eighteen schoolboys fried to a crisp: Ministry to investigate'.
"Ball, go down to the headmaster's study and tell him what you just did."
I creep downstairs, my mind in turmoil seeking an escape. What can I say? Is there any way to lighten the awful burden of the news I must deliver? Any way to head off the terrible retribution that is sure to come my way? Three steps from the bottom it comes to me. This is the moment the passive voice was created for! I knock on the Headmaster's door.
"Yes, Ball?"
"Please sir, the paraffin stove in 2B has been knocked over."
He races past me and up the stairs to help douse the flames, which are now out. We pass as he comes back down.
"I would have thought better of you, Ball, if you had told me that it was you who had knocked over the stove."
Seventy years later, I still blush with shame at the memory.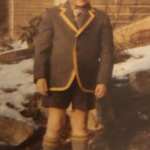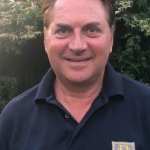 Hi, my name is Martin Brace, I am the new Property Manager here at Breaside.
However, this is not my first time at the school, I attended Breaside as a student myself in the late 60's. The picture here is me on my first day at Breaside.
Breaside School was founded by Colonel Charter in 1950, it started as the pre-preparatory school to a larger school called Carn Brea, this was next door, hence the name Breaside.
The two main houses were connected as they are today, and from the front it looked just the same. However, that is where the similarities end. Behind the two buildings was a large garden mainly laid to lawn. Just Boys attended back then and when students reached 9 years old, they had to leave and were generally expected to go to Carn Brea.
Carn Brea School is pictured here, unfortunately Breaside is just outside of the picture, the site is now mainly housing. Notice all the fields behind used for the many sports activities the school was well known for. I used to enjoy using their swimming pool.

So, here we are many years later. I was delighted to find Breaside had evolved into a 21st Century school and become such an excellent one! The Team here are amazing and I feel very proud to count myself among them.
I am passionate about the school and look forward to working to improve it even further, moving forward, we have lots of plans in the pipeline to enhance the children's learning environment. I hope the problems we now have do not slow this down too much.
Today we face the challenge of making the school safe for the students return. The maintenance team have been working to make sure the appropriate steps are taken to put everything in place. Measures which have already been completed include the installation of gel washing stations, signage, and cleaning systems around the school. Working with the teachers we have been clearing the classrooms of soft furnishings, soft toys and anything that cannot be regularly sanitised. Our aim is to disinfect the school in its entirely twice daily upon the student's return. Rooms have been reconfigured to ensure two-meter distancing, and year groups spread over multiple classrooms.
After so much preparation to ensure the safety of the students and staff, we are looking forward to welcoming the children's return.
I look forward to meeting you all. Stay Safe.
Martin Brace
Alumni - Matthew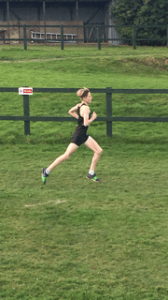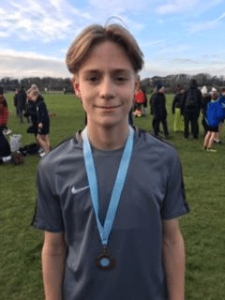 Matthew left Breaside in 2016 having represented the school in numerous sporting fixtures. His most achievements came in cross-country running where he secured 2nd place at Somerhill and 10th at the Bromley Primary Schools Cross Country race in Year 5 at Crystal Palace, going on to represent Bromley in the London Youth Games and later on in the London Mini Marathon.
He has also represented Bromley in the Kent Schools Cross Country Championships, finishing 3rd which has given him automatic selection to represent Kent Schools at the prestigious English Schools cross country championships at Temple Newsam Park in Leeds.
Alumni - Chloe
Please see below a letter to Mrs Nicholson from Chloe about her first few days at JAGS:
"Dear Mrs Nicholson,
I would like to say a few things that have happened over the past two weeks at JAGS.
In the morning, I take the school bus at 7:20am (on my first day I pretty much made friends with everyone on the coach). The coach should arrive between 8:00am and 8:15am, instead, we end up at school at 8:25am (when registration begins), so I have to hurry.
During my first day, we got to learn everyone's names, and what is interesting about them. I thought making friends was going to be hard, in the end, you just need to introduce yourself and ask a few questions, then vwala! I've made myself a friend.
At the end of the day, there is always something that the teachers give you to do at home, and that is homework. To some students, it is hard to fit it all in, but because Breaside gave me homework, I can manage it without having to stay up late. To be honest with you, the homework timetable looks tiring, but it's not really. Three or less pieces a night, doesn't seem like the end of the world.
Being me, I like to sign up for most things. So during the first week, I signed up for netball (in squad 1 for PE lessons and squad 2 for the training), swimming (don't know my place yet) and cross country (aren't any groups and for the race I came 9th, but 5th for most of it). I missed out hockey, which was a big mistake, so I will be asking the teachers if I can join. On a Wednesday, I have LAMDA (which is really funny) and my flute lessons.
I also got a credit, which is like dojos but really rare. You may find this an odd way to get it, but I got it by being the most enthusiastic person throughout the week when taking the register.
JAGS has turned out awesome, but I still miss Breaside. Could you tell Mr Duke and Mrs Manley I said hello as well please? I have been nagging Jack to tell me everything that has happened throughout the day, so I don't feel like I'm missing out. I hope I can come and pop in for one morning to say hello, but you can say no if you're busy. I totally understand. Hope things are well and I'm glad that I'm able to write to you.
Yours sincerely,
Chloe xxx"
Alumni - Alec
Hi, I am having a great time at Dartford Grammar School! I have made loads of friends and the lessons are interesting.  I am learning Mandarin which is very useful.  I miss Breaside of course but I would recommend DGS!' [2018/19]
Alumni - Daisy
Daisy's first day at Walthamstow Hall
Alumni - Elena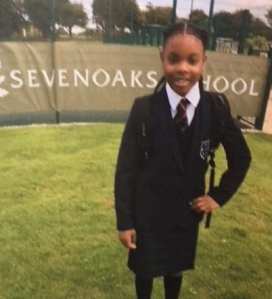 Elena's first day at Sevenoaks School